Thank you Santander!
Sun, 27 Nov 2022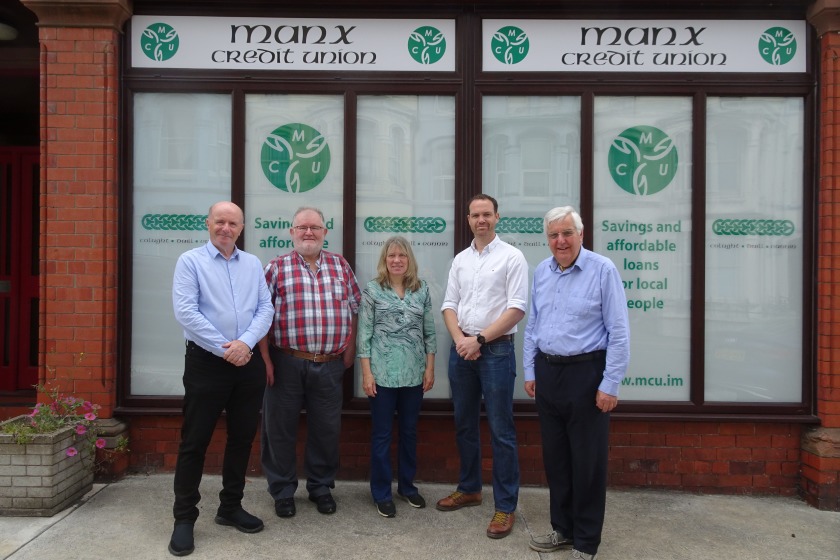 Santander International has signed a three-year sponsorship agreement with Manx Credit Union to support its work in providing savings, loans and financial education to people in the Isle of Man.
The sponsorship will help us to build capacity and extend our services to the community, particularly to those who struggle to access mainstream banking or who are less financially resilient. It has already enabled the credit union to move to bigger offices at Ragnall House in Peel Road, Douglas and increase the number of appointments for those seeking financial help.
James Geldart, Managing Director of Santander International's Isle of Man Branch, commented, 'Manx Credit Union plays an important role in our community, helping those who, for whatever reason, need access to budgeting advice, pre-paid debit cards, small loans or help to start saving. The team of volunteers at Manx Credit Union have extensive financial service experience and provide friendly, confidential help to their members and we're delighted to have the opportunity to support them with their work.'
David Talbot, Chair of Manx Credit Union, said the support from Santander International was very welcome, especially at a time when more people's financial arrangements were coming under strain.
'We are anticipating a rise in demand for our services as the cost of the living crisis continues to bite and the support from Santander International will enable us to see more people as well as expand our range of savings and loans products to the community' he said.
'We are very grateful to Santander International for providing this backing and enabling us to help the less financially advantaged members of our community as well as promoting personal financial responsibility more generally.'
---