Manx Credit Union wins Responsible Business Award
Sat, 05 Oct 2019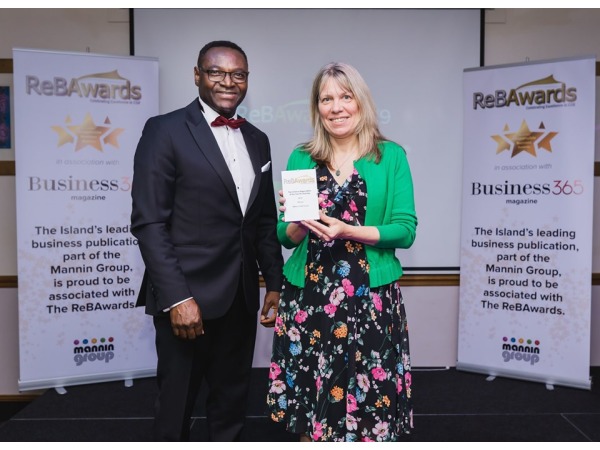 The Manx Credit Union was delighted to receive the Top Inclusive Organisation of the Year Award for Charities/Non-Profit Organisations at the 2019 Isle of Man Responsible Business Awards recently.
The Responsible Business Awards recognise and celebrate public, private and third sector organisations and individuals who have demonstrated a strong commitment and achievement of Corporate Social Responsibility (CSR). In particular they mark those who have contributed to the Island's economic development while improving the quality of life of the workforce and their families as well as of the local community and society at large - and those who are significant role models in championing and commitment to equality, diversity and inclusion in the workplace and community.
The Manx Credit Union, which is run for the local community by local volunteers, would like to thank the organisers, both for including the credit union in this event and for the invitation to the awards evening where it was fantastic to hear about all the good work that is going on around the Island. We were also extremely pleased to be a recipient of the table rafflle on the evening, the proceeds of which will go towards developing more products and services for our community!