MCU loans - A Case Study
Sun, 14 Feb 2021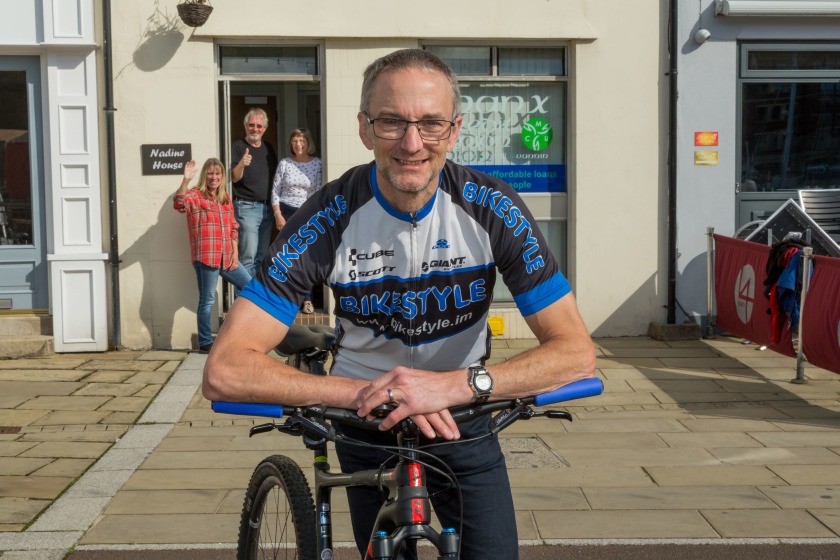 The Manx Credit Union gives loans for all sorts of reasons. Often these are for unexpected emergencies like a broken washing machine or a car repair. Sometimes they are for expenses at times when ends won't quite meet such as providing a new full school uniform at the beginning of the school year or funding a trip to see relatives or a special event.
And sometimes a credit union loan can be a way of unlocking the future – either by funding specific training to start or change career, or by allowing credit union members to purchase a vital piece of equipment here and now to make the most of opportunities that are available to them.
Manx Credit Union member Adrian Beale falls very much into the last category. A keen and very proficient mountain bike rider, Adrian applied to the credit union for a loan to buy a top of the range mountain bike to enable him to take part in ultra-cycling off-road races – extreme 24-hour events– where having a good lightweight bike can make a huge difference to your chance of success.
Having only turned to mountain biking in his 50s (he was formerly a passionate motorcyclist and then long-distance walker), Adrian was all too aware that time and age was not on his side. As a competitive sportsman, waiting until he had saved enough money for the bike he needed meant there could be a significant delay in being able to turn in his best performances. So a credit union loan came to the rescue.
"The loan meant I could get the equipment I needed and start to compete seriously much more quickly than I could have done otherwise," says Adrian. "The loan was simple to arrange and I pay it back in regular monthly instalments that were agreed at the outset. It has enabled me to achieve some big ambitions in ultra-cycling racing as well as improve my level of fitness and endurance."
Adrian's achievements are considerable. Not only has he been a regular podium finisher in the British Championships, in 2018 he was second in his age category at the World Championships and in 2019 he was crowned European Champion riding the bike purchased with the credit union loan.
As well as enabling him to compete at international level, the bike (along with his impressive training regime) has brought him success at a local level with podium finishes at endurance events such as the Longest Day Ride where all the family come to support him as he rides through the night.
"Cycling is a really friendly sport and the ultra-cycling community is very close knit. There is great camaraderie and my whole family really enjoy being part of it," says Adrian. "I'm very grateful to the credit union for providing the loan for the bike which has allowed me to really test myself and to compete at a very high level, as well as enjoying the more local events.
"The loan itself was very easy to organise and the volunteers at the credit union are very approachable. I really like the fact that the credit union is all about members helping members and it's not part of a big money-making machine. Everyone there is so helpful and enthusiastic, it's a fantastic service for local people and everyone should know about it."
---